Floral Park Art League Links

Floral Park Art League Links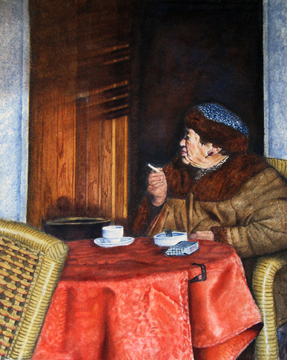 Don Zwerling is an accomplished award-winning watercolorist, who finds satisfaction and inspiration in variety, and whose work encompasses a wide range of themes and subjects. A resident of Queens, NY and Hemlock Farms in Lords Valley, PA, he is now a retired Middle School Principal with over four decades of service as an educator and consultant. He has a lifelong interest in art.

His art background and experience includes service as an art teacher and an art supervisor in a variety of public and private settings, including the N.Y.C. public school system, summer programs in N.Y.C., art studies at City College of the City of NY, workshops and memberships in the National Art League (NY), the Floral Park Art League (NY), the Pennsylvania Pike County Arts and Crafts League, the Hemlock Farms Plein-Aire painting group, and extensive commissions. For more than a decade he has continued to devote his time and effort to refining his skills as an accomplished watercolorist at the Nassau County Museum of Art on Long Island.

Don's work has received numerous awards and achieved widespread acclaim in various communities in the tri-state area and in Pennsylvania along with excellent reviews from clients and other professional artists.


"To creat a painting is such joy. The process is totally absorbing. So often, it is the simple aspects of life that tell the best story. As a painter I am a realist who believes in the validity of realistic expression in painting. It is to me, the truest, most honest and direct way of recording my observations and experiences, expressing my feelings, and communicating with others. With realism, the emotion is much more direct because the image is simple and clear.

The challenge to paint with great precision, and tightly executed details, entices me into continuously discovering new boundaries and mastering new skills. Each painting is designed to capture the depth and the mood of a subject, filled with rich color and natural light. I combine elements of a composition to form a reality of my own, in a desire to capture a story, when there's one to tell."